Thesis and Dissertation Section
The dissertation unit of the central library and information center has dissertations in Persian, English, French and Arabic from existing majors of the university. Additionally, researching projects and reports of the university are being kept and organized in this unit. The dissertation unit comprises English and Persian dissertations of agriculture, administrative and economic sciences, engineering, education, literature, theology, mathematic sciences, fundamental sciences, veterinary, physical education, natural resources and environment faculties and English dissertation in the field of English literature and teaching language and some other majors. Moreover, there is a set of researching projects related to different majors of the university in this unit. Regarding the aggregation project in 2012 and transferring dissertations of higher education of all faculties to this center, many inter-agency and cross-organizational clients refer to this section to use resources daily
The dissertation unit includes 3 subunit: 1.The dissertation studying room 2.The dissertation checking out and 3.Indexing

 




 

 

 

The provided pattern of compiling dissertation of higher education of Ferdowsi university of Mashhad


 


The suggested instruction on how to compile dissertation of higher education of Ferdowsi university of Mashhad

 


Subunits of the dissertation unit:

 

 

 

 

      


  


The dissertation studying room 
  This room is merely for studying the dissertations. Currently, dissertations are provided to clients in printed version (if the electronic version doesn't exist) and electronic version. (If the scan of dissertations that don't have electronic file is finished, the service will be provided just in electronic version and the printed version won't get provided). As it is set in regulations related to using the room. Dissertations are not lent and the electronic version is not given to anyone as well and these versions are just to be read at the place.
1. The client must have one of the three conditions below:
o    Members of Ghadir project (pervasive membership of libraries which includes higher education students sub branch of ministry of science)
o    Paying 5000 Tomans per day
(Providing Ferdowsi university card, Ghadir card and for others, valid ID card is necessary. Obviously, abusing others' cards would be reported to the university's security. According to the limit space, it is forbidden to have companion at the dissertation studying room.)
2.  Dissertations are never lent.
3.Number of dissertations can be used on each day:
o    Each person can demand maximally 4 printed dissertations (that have no electronic version) in each shift and in two shifts. There is no limitation for studying dissertation files in this unit.
4. Copiable pages:
Index, Persian abstract, Latin abstract, references, questionnaire and annex
5. Copy demands can be carried out just at 9:30 a.m., 11 a.m., 1 p.m. and 4 p.m.
6. Taking photo of dissertations (even the permitted sections) is banned.
If any cases observed, it will be re. ported to the security..
7.   In order to protect dissertations, bringing drinks is forbidden..
8. Using laptop is forbidden in this room.
9. Clients who are not from Ferdowsi cannot use a certain dissertation more than 3 times.
10. Ferdowsi students can't use a certain dissertation more than 5 times. (In the case of having need to use more, Ferdowsi students can use it by the guiding professor permission sent to the library via administrative automation)..

 2. Checking Out
This section is for Higher Education Students' checking out who have dissertation course and are through graduation stages. (Students who are education-based or have no dissertation course for reasons and also dropouts, dismissed students and so on who don't have dissertations don't need to check out the dissertation).
.
In order to check out, you must sign up on irandoc website and upload the dissertation files on the site after getting tracking code. Then sign up on student portal, inform the guiding professor that the dissertation has been registered and the professor verifies them and send them to the library. Afterward, refer to the checking out unit with the bookbound version. You can't check out before the professor verifies the files..
To see the conditions of checking out and how to carry out its stages, use the link below.
Conditions of Checking out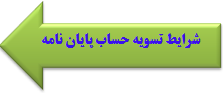 3. Indexing
This section is considered as the non-in-person services of the dissertation unit in which the following activities are being carried out:
·         Recording the information of new dissertations on the system and making back up of them

·         Updating and correcting the information of dissertations and projects on the system and the complex and prepare them

·         Dissertation indexing

·         Preparing dissertations (seal, registering number, label and arranging the shelves)

·         Carrying out affairs related to examining the dissertations' base

·         Preparing list of B.S. dissertations and reports existing in the set

·         Carrying out affairs related to correspondences and administrative and systematic requests

·         Responding to non-in-person clients

·         Carrying out affairs related to shelf-reading and sorting dissertations on the shelves.

·         Organizing the complex and coordinating the unit staff in doing their duties

 

·         Providing apprenticeship services to people introduced to the organization from educational institutes.
 

Colleagues

  

Time of the unit's service providing
 Senior Expert of the Dissertations Unit

M.A. in Information and Knowledge Science

Telephone:38806547

Email:

This email address is being protected from spambots. You need JavaScript enabled to view it.




B.S. in Information and Knowledge Science


Telephone : 38806550

Email:

 




B.S. in Information and Knowledge Science

Telephone: 38806549

 

Senior Expert of the Dissertations Unit


M.A. in Information and Knowledge Science

Telephone:38806571

Email:
Last Updated on Saturday, 23 December 2017
Hits: 5542