System Support section
 The computer technical support unit started to work to create a proper ground for using electronic facilities and providing better and faster services to respectful clients and users of the university and it is cooperating as a liaison with the "information, statistics and computer affairs center" in the vein of massive policies of the university.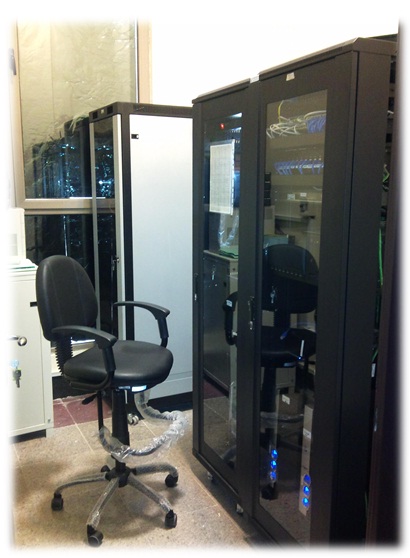 Activities 
The technical unit is in charge for supporting and maintaining the related equipment like maintaining interior network of existing servers and computers (about 150 systems and 11 servers), physical protection services (CCTVs and electronic control of ranging) and also the responsibility of supporting and serving the librarian affairs of whole university. Almost all stories and sections of the library all covered by Wi-Fi that has provided faster and easier access to network's facilities for members and the probability of protecting the library's resources has been prepared by installing range control gates in library passing ways.
colleagues 
Supporting Expert for Hardware, Software and Network  

Telephone: 38806565

Email:

This email address is being protected from spambots. You need JavaScript enabled to view it.

 

 

Supporting Expert for Hardware, Software and Network

Telephone: 38806555

Email:

Toktam Dehbashian

Supporting Expert for Hardware, Software and Network

Telephone: 38806554

Email:

 

 

 
Last Updated on Monday, 19 June 2017
Hits: 1086